The large passage surface of the basket makes these filters particularly suitable to be installed on the suction head of the pumps, protecting them from suspended solids, impurities and foreign bodies without causing excessive pressure loss.
For the chemical industry, water purification, fish farming, galvanizing, tanning, textile, paper, and printing industries and a host of other industrial applications.
Available in connection sizes of 1" ½ F, 2" F, 2" ½ F, 3" F.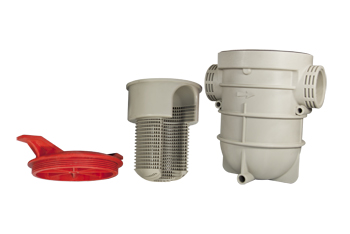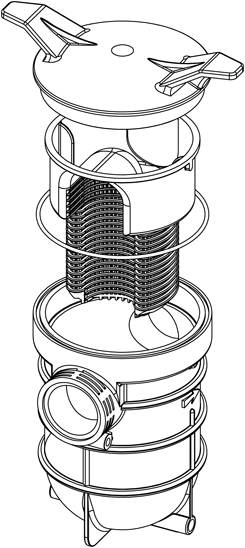 Polypropylene build, no metal parts and low head loss make them ideal for installation on a pump suction port, providing protection from suspended solids, filaments, algae, etc. The strainer can be easily removed by unscrewing the lid without the need for tools.
max. operating pressure 1 bar
For chemical sector, water treatment plants, fish farming, the galvanising, tanning, textile, paper and printing industries and a host of other applications.
Available in five different connection sizes: 1", 11/2", 2", 21/2", 3"
| | |
| --- | --- |
| Construction materials | PP |
| Product connection | 1" ½ F, 2" F, 2" ½ F, 3" F |
| Applicability | BOXER, MB, DM |
| Max. air supply pressure | 1 bar |
V případě doplňujících informací kontaktujte FMT Pro s.r.o. technické oddělení fmt-pro@fmt-pro.cz nebo +420 466 734 141